Welcome!
Each day, I marvel at the excitement and vibrancy of our campus. Over 500 students hailing from 17 states and countries have chosen Walnut Hill College as part of their path to career success. Such a diverse student body brings our campus to life with a wide array of impressive talents and backgrounds. However, one thing is missing: YOU!
They say that the heart of the home is in the kitchen, and our college's six state-of-the-art teaching kitchens are without a doubt the central learning ground for our students. On any given day, students in one kitchen may refine their Asian-Fusion cooking techniques, while students in another may construct incredible wedding cakes. And with students cooking a delicious assortment of lunches and dinners on an almost daily basis, our kitchens bustle with activity well beyond class hours.
Our students also gain a wealth of knowledge outside of our kitchens in various hospitality classes. During a Hospitality Design class, students can create signature cocktails to complement their own themed restaurant concepts, while their peers in Food in Films class learn how to develop and produce their own films. We do things with what we call WHC Style: taking the ordinary and making it extra special. This is a college education with a purpose. It's practical, cutting-edge and, in a word, fun!
Everyone at Walnut Hill College is proud to be part of a campus community that boasts some of the industry's first and exclusive dynamic experiences. In 1974, we became the country's first private college to offer career training in the fine dining and luxury hospitality industry. Today, we are one of the country's only colleges to offer tuition-paid travel experiences. Over the course of their studies, our students may embark on a Hospitality Tour of France, which includes a week-long gastronomic journey to Champagne, Burgundy, and Paris; a Florida Resort and Cruise Tour, which takes our students behind the scenes at Walt Disney World and on a cruise to the Bahamas; and a Hospitality Tour of England, where students get a taste of the food scene in London and traverse the English countryside. All of these unique excursions expand the classroom beyond our Philadelphia campus and allow our students to explore their chosen field on a global stage.
When you visit our campus and feel the energy of our students, faculty, and staff, I feel confident that you will find Walnut Hill College to be truly one of a kind. Our work is all about helping you to pursue your interests, your passions, and your success.
I wish you the best and hope to meet you soon!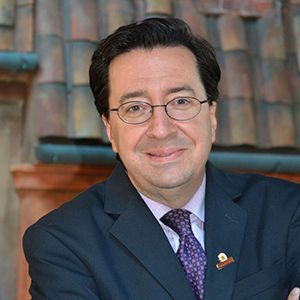 President Daniel Liberatoscioli