Walnut Hill College students debut new menu with dishes from around the world
---
As everyone begins getting used to 2018, another group of Walnut Hill College bachelor students prepares to present its senior capstone menu from February 6 to April 14. The brand-new menu was constructed by 23 very talented students, all with an eye for excellent hospitality. Over the next 10 weeks, when you come to dine at the International Bistro, you will have the chance to enjoy this delectable assortment of food and see our bachelor students mentoring some of the freshmen and sophomores on how to run the restaurant.
The range of dishes on this new menu allows guests to experience popular foods from around the world while enjoying the ambiance of the International Bistro here in University City. Starting with the appetizers, the Caribbean Goat Tacos are topped with fresh pineapple and red onion and remind guests of the warm summer months when they take a bite of the tender tortilla. The savory and salty notes of the goat blend very well with the sweet, cooling sensation of the pineapple, while the red onion gives you the needed acidity and bite to make your tasting experience complete. On the milder—but just as flavorful—side, the Balsamic Chicken Flatbread will take you to Italy as you experience the sweet and tangy balsamic vinaigrette combined with the grilled chicken and crispy flatbread to create an amazing flavor combination! And, of course, we couldn't forget dessert. The Lemon-Ginger Mousse Bomb is delicate yet packed with hints of lemon and ginger, and the raspberry powder used as a garnish adds a tartness that really sets this dessert over the top. Overall, the menu includes five offerings each for appetizers, entrées, desserts, and cocktails, all of which will be available now through April 14.
We welcome you to experience the delightfully tasty menu that our bachelor students have worked hard to create. To see the full menu and make your reservation for this limited-time engagement, visit us on OpenTable or call (215) 222-4200.
International Bistro
Salmon Croquette
Al Pastor Tacos
Spring Rolls
Asparagus Salad
Tom Yum
Chimichurri Skirt Steak
Peri-Peri Chicken
Pesto Fettuccine
Lemon Garlic Trout
Crème Brûlée and Macarons
Pavlova
Latin Trio
Sweet Sushi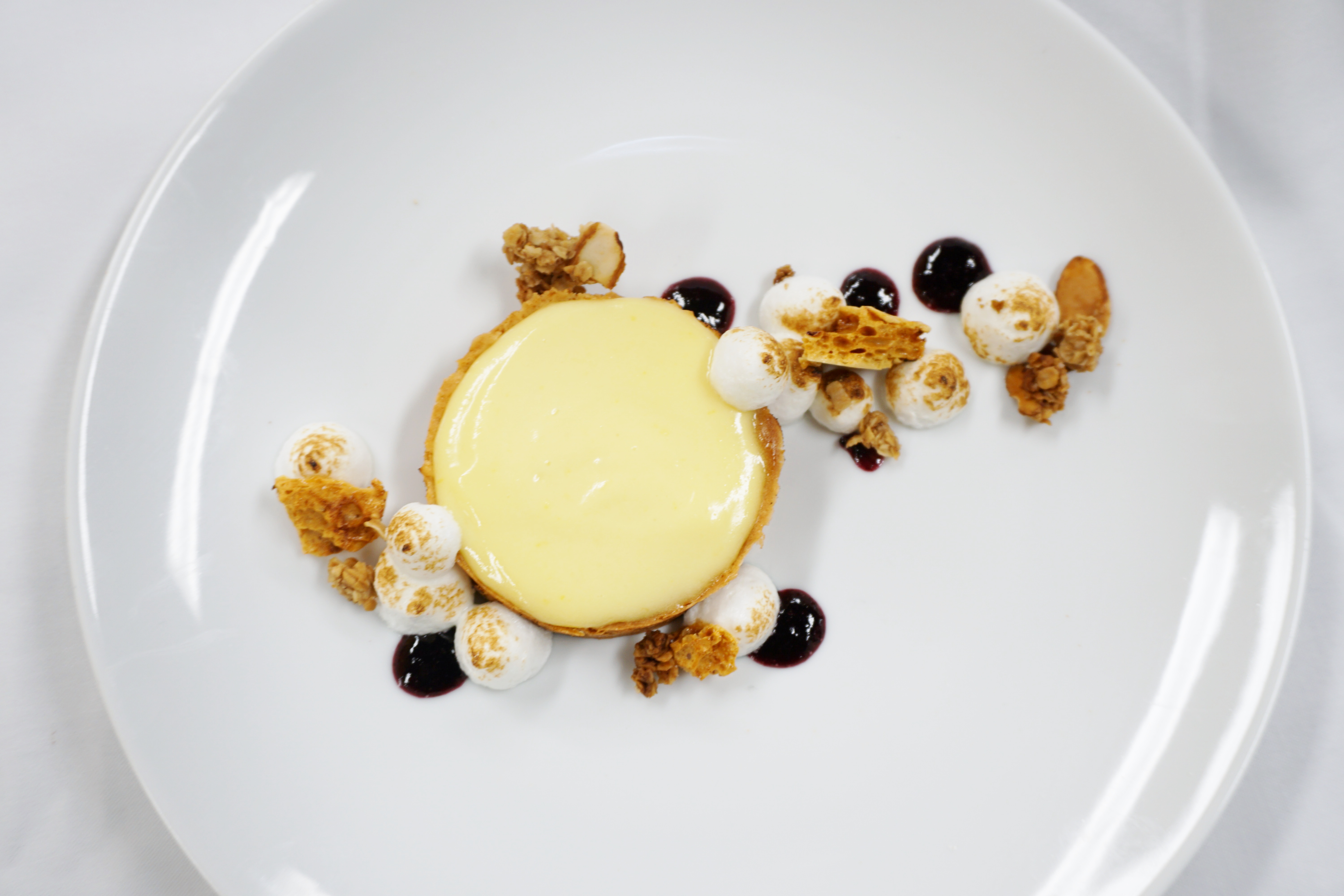 Lemon Meringue Pie
Blackberry Smash
Rum Punch
Cucumber Cooler
Strawberry Passion Fruit Margarita
2018
Inside the International Bistro
Allison Bar at the International Bistro
Inside the International Bistro
Inside the International Bistro
MAKE A RESERVATION  
Reservations may also be made by calling (215) 222-4200.
---