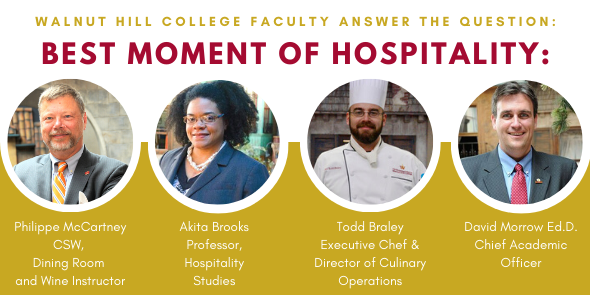 Walnut Hill College Faculty Tell Us About Their Most Memorable "Moment of Hospitality"
At Walnut Hill College, we not only teach hospitality studies, but it's also one of our core values and something we take very seriously. In fact, one of the fundamental rules that ALL WHC must adhere to and truly embody is the "10-4" rule. What's that? Glad you asked! We believe that everyone at the college has 10 seconds and 4 feet to make a real difference. Let me explain…
If you are walking down a hallway (or the street) and see a piece of paper on the floor that's in plain view (4 feet), pick it up and throw it out. See a guest, colleague, or fellow classmate walking past you? Say "hello" and smile – it takes less than 10 seconds of your time! All of us are capable of making a difference just by practicing the simple notion of hospitality. We can all be responsible for creating true "moments of hospitality" just by being aware, present, and willing!
With that, we asked our WHC chefs, faculty, and staff to recall their favorite or most impressive moment of hospitality. Here are their answers!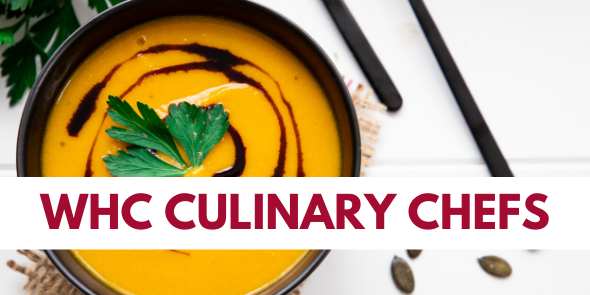 Chef Chris Ferretti
My most impressive moment was at an event for the Sikorsky Helicopter Corporation at the Helipad in New York City.  I was part of a team that was responsible for producing an event at a helipad instead of a restaurant and for that, the host was very appreciative and thanked me by arranging a Sikorsky helicopter ride around Manhattan.  I asked her if she could extend this to my fellow workers at the event, and she did!   The first time I ever rode in a helicopter, and it was on a special night when New York City seemed extra beautiful from above.
Chef Todd Braley
Many years ago, I went to Boston's No. 9 Park, which was considered the standard for fine dining in Boston and where Barbara Lynch was the Chef in charge of presenting upscale Frenc and Italian cuisine. At the time, I was Chef de Cusine of Copper Bistro in Northern Liberties. While seating us, the maître d' mentioned that he had "taken the liberty of looking me up" and had actually eaten at the restaurant where I worked, he was from New Jersey. Lucky me! What followed was a 7-course tasting menu with additions like "when Julia Child had this she preferred the Demi-sec Champagne so we have given you both pairings for you to decide." It was a four and a half-hour meal of complete joy.
Chef Jackie Lovecchico
My most memorable moment of hospitality was when I was catering a wedding for about 120 people on top of the Rocky Mountains. A beautiful windstorm came through while the ceremony was going on about 200 yards away, out of sight, as we were finishing set-up. The entire tent flew away, tables and chairs tossed around, glassware, linens, floral arrangements, everything… broken glass and china everywhere. Several of us were actually dangling from the tent while it was toppling over, trying to secure it down. It was a disaster.  Thankfully, we convinced the photographer to take an extensive amount of time with pictures, and we were able to clean up and scrounge up enough of everything – and the bridal party had no idea what happened! This is why you ALWAYS bring backups – and backups for your backups! You never know when it all might just literally, blow away. 
Chef Gerald Gord
My wife and I took a "wine trip" to Napa Valley, California, and stayed at the Victorian Inn on the Sutter Home winery.  It was exceptional! They treated us as if we were special guests in their home.
Chef Greg Slonaker
Achieving the 5th diamond at the Rittenhouse hotel
Chef Jose Adorno
Lunch at 11 Madison Park in New York City. What an experience!
Chef Eric Paraskevas
A few years ago, my wife and I went to Greece where we got to vacation for two weeks. Part of our time was spent on the Isle of Crete in a little village called Apoini. There, we met a lot of locals who treated us as if we had been lifelong friends. One local, in particular, was a local olive grove tender. He showed us the grounds on which his family had been growing olives for decades. As he give us the tour of his facility his also showed us how he acts as a grape processor for the surrounding population. Then, he proceeded to show us how to produce Raki, a bootleg fermented wine liquor, which is apparently illegal. I found the whole process fascinating, and his openness and the way in which he welcomed us into his life has truly inspired me to work on being even more hospitable in my own life.
Chef Christina Pirello
Most memorable moment? When a Chef ran to the store to buy gluten free pasta for a dear friend of mine while we were dining at their restaurant.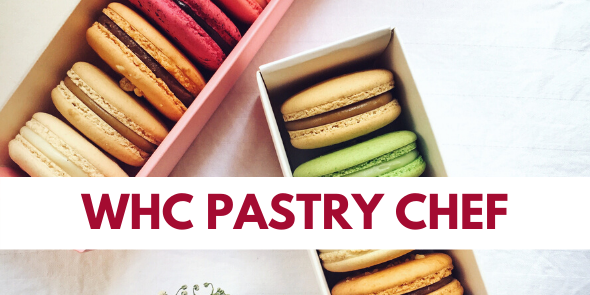 Chef Kate Honeyman
One true moment of hospitality that I experienced was at a hotel in Antigua. I had won a trip and was staying in a place called Jumby Bay. I was truly blown away by all of the little details that they paid attention to. Whether it was the little pictures left on the bed each night or the way we were addressed by name at dinner each night. The warmth and comfort felt with every interaction, were the moments that made me feel most at home.  
Chef Marie Stecher
Years ago, on a trip to California, I had lunch at The French Laundry.  The food, of course, was amazing.  But, it was the service, that also made it extra special.   Our waiter's attention to detail, made us all feel extremely welcomed.  Like, selecting the perfect ½ bottles of wine to go with our meal and our budget.   Especially, when the waiter brought me a birthday plate (he thought that was why my friends and I were toasting each other). It was a few weeks away, but my friend and I were actually toasting to the fact that I snagged this reservation!  I also remember that after our meal the general manager gave us a tour of their beautiful herb garden. It was truly special.
Chef John Gallagher
In my opinion, moments of hospitality should be something that you see and experience every single day. It's called being human! On a recent France trip, we were on a tour where we had to stand outside and sadly, it was pouring rain that day. There was a young lady on the trip who I noticed was wearing, what was probably her best outfit, and she looked so sad because it was pouring buckets. So, I gave her my umbrella! The students said it was a very nice thing to do. I said no, I'm just being a Dad!
Chef Derek Andress
Recently, my wife and I went on an anniversary getaway to Havana, Cuba.  It was such an amazing trip on so many levels; education, food, culture, sights, as well as a time for reflection and connection. We stayed at an AirBnB apartment owned by a local woman who rented us the entire 2 story apartment. Yune, was a lovely Cuban woman who was a little younger than us and spoke decent English. In fact, it was much, much, much better than my Spanish!  It felt like she was our housekeeper, breakfast chef, concierge, and guardian angel all in one.  Every day, she would come over and make us the best breakfast no matter how early or late we needed it (based on our activities for the day). She gave us genuine advice and help with regard to transportation, things to eat, try or not try, sharing with us local customs, foods, and ingredients.  She would stop and buy things and make them for us because she could tell we were really into the food and culture. And, more importantly, she realized that we didn't have access to the same resources or would even know where to begin on our own. I know that if she hadn't been there for us smiling and helping us every day, we would have missed out on parts of, what is probably, the best vacation we have ever taken together.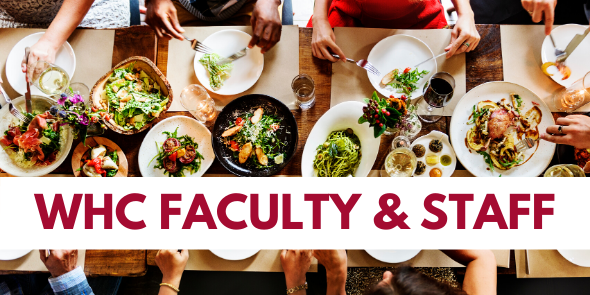 Dr. Joshua Seery
Victoria & Albert's was the most memorable hospitality experience for me because of the personalization of my name and the Walnut Hill College logo on our very own menu was just so intimate and special.
Professor Akita Brooks
While dining at Victoria & Albert's in Florida, I had a cold.  The server brought me a box of tissues on top of a floor cushion, with a small bag for the discarded ones.  They think of every unexpressed need and want!
Mr. Philippe Mcartney
I like to frequent restaurants owned by our Walnut Hill College graduates. A couple of years ago, I went to Helm, in Kensington. The restaurant  is owned by Michael Griffiths, a graduate. It is a BYOB and uncharacteristically, I did not have a bottle of wine with me. As I was getting up from the table to find a local wine store to buy a bottle of wine, Chef Michael, hearing of this, told me to sit back down. He then went to his kitchen and brought us a California Chardonnay that he was planning to bring home for his family. Not only was the wine a great pairing with his main course (roasted Halibut) but he didn't mention or ask for anything in return.  I've been a fan of his since and have gone and continue to patronize all of his restaurants. Of course, I went back later, with a bottle of wine, to return the kindness.
Dr. David Morrow
I have experienced so many wonderful moments of hospitality in my life it makes it nearly impossible to select just one. I suppose it is not a surprise that the one I select comes, again, from the college's Hospitality Tour of England. Many years ago we would take students by Buckingham Palace so they could take photos of the palace and see it in all its splendor. One year we decided to ask our Trustee, Honorary Consul of the United Kingdom of Great Britain and Northern Ireland, Oliver St. Clair Franklin, OBE, if he thought he might be able to get our students a tour of the Palace. He obliged and we have been going ever since to visit the State Rooms, the Halls, and, of course, the kitchen. 
Perhaps that would be enough to rank as my greatest moment of hospitality, but it isn't. You see, the very first time we visited the Palace, no one, not even the Palace security, knew what to make of it. It simply does not happen. Groups do not tour the Palace, especially the back of the house. It's never happened. Yes, a portion of the Palace is open during a couple of months in late summer for the public to visit. But this was in June and we were visiting as a group, not to see the areas the public can see, but to talk with the Master of the Household, perhaps the most prestigious Hospitality Management position in the world, and the Executive Chef. In the kitchen…at Buckingham Palace. 
Yes, this would be an amazing moment for anyone. However, if this had such meaning to me and our students, imagine what it would mean to a citizen of the UK. Our coach driver that year, Neil, still someone I call a friend to this day, was that lucky citizen. He had the honor of driving his coach through the front gates of Buckingham Palace, for all to see! His eyes were glowing as he eased the Richmond's coach through the deep black cast iron gates topped with gold. He pulled in and was asked to park in the courtyard directly in front of the Palace.
Two security guards boarded the coach, not the ones in the dress reds with the tall black hats. Two guards in full combat gear with weapons at the ready. They inspected the bus and passport of every person on board. The then spoke directly to Neil, who was not going to join us on the tour, although we tried. They directed him to pull the coach into the inner courtyard so it no longer blocked the view of those there to see the Palace. 
A deeply concerned look came across Neil's face. You see, to get to the inner courtyard, he had to literally pull the coach through the Palace walls. An entryway perhaps 20 feet in length, but only wide enough for the coach to have an inch or two on either side to the mirrors. A tight fit would be an understatement. 
Imagine for a moment that you are asked to pull a full sized bus between the walls of the White House while your hands are trembling and your heat is pounding. The slightest mistake on either side would damage the coach…and, by the way, the most important landmark in the United Kingdom! He took a breath, which I am not sure he released until he was on the other side of the walls, and eased the coach through. Not a scratch! 
But again, still not the greatest moment in hospitality. No, that was delivered by jointly Walnut Hill College President, Daniel Liberatoscioli, and the Master of the Household of Buckingham Palace at the time, whose name escapes me. You see, as I mentioned earlier, we could not accommodate Neil, our driver, to join us on our tour of the Palace. Having seen the look on his face, the excitement in his eyes of just being inside the interior walls of the Palace, President Liberatoscioli and I could not help but think, what if we asked? What's the worst that could happen? 
We were greeted kindly by our hosts and the Master, as is customary, shook the hands of each and every one of his guests, our students. Once the introductions were concluded, President Liberatoscioli took the opportunity to ask, kindly and appropriately, if they would consider having our coach driver join us. Neil had no idea this was about to happen. Ever so politely, following a simple and appropriate pause, the Master of the Household stated, 'I think that would be delightful.' 
Neil grabbed his blazer, one I'm not certain he wore that often but had on the coach as a part of his uniform when it warranted, smiled from ear to ear, shook the hand of his hosts and joined us for what was likely one of the most memorable moments of his life. 
Hospitality is not about you. Hospitality is about others. Leaders in this field are known as Servant Leaders and some confuse what the word 'Servant' means thinking that it is a demeaning turn of phrase. It is not. To me, it is the most honorable of all leaders as your goal is to care for others, not yourself. 
Mr. Jon Sauerwald
My favorite hospitality experience was at Vetri Cucina in Philadelphia. The approach is established in fine dining, but with a slightly more casual style.  The service is impeccable and every want from the guest is anticipated. That is true hospitality!
President Danny Liberatosciloli
I was traveling to Marrakesh with my dear friend Chef McManus and her daughter Talya. I had heard of the legend of one of the world's most incredible hotels and resorts – La Mamounia and I arranged for us to stay at this special place. 
As the taxi drove up to this paradise, attendants approached the car. Each of them opened the doors and immediately took even the smallest of bags from us. We passed through a literal tropical garden of palm trees and flowering orange trees; the air redolent of beautiful fruit. At the impressive golden entrance four attendants dressed in floor-length white velvet capes opened the doors in perfect synchronicity. We entered this palace. Two gracious ladies were standing by the door somehow knowing we were approaching. They pronounced my name perfectly – which only six people in the world can do. I asked for the "reception desk". They said "please follow us". 
We were brought to a type of indoor tent with long purple fabric. We sat on cushions around a low brass table. They brought a huge platter of dates and glasses of almond milk. Then, the Executive Director of the hotel joined us to discuss everything that his amazing organization will do for us during our exotic vacation in Morocco. La Mamounia had hospitality defined to perfection. 
Mr. Dennis Liberati
My favorite hospitality moment is dining at Le Bec-Fin for the very first time. The restaurant, owned by renewed Chef Georges Perrier, was once considered the "Best French Restaurant in the United States." Needless to say, the service was flawless and the food, exquisite.
The attention to every bit and small detail was incredible. When leaving the restaurant, I turned to my friends and said that this experience truly evokes memories.
Mr. Ed Pilch
The phenomenal level of service at Victoria & Albert's in the Grand Floridian Resort and Spa at Walt Disney World. 
Ms. Bethany Amilkavich
This was such a hard question to answer, made me realize I am very lucky to have had some many good experiences!
When I studied abroad in Rome during college, one of my favorite meals I had was with a friend at a small hole in the wall restaurant late on a weekday night.  I don't remember the name of the restaurant, or a lot of about the food we ate, but I remember the proprietor, who was also our server.  It is easy to feel on guard in a foreign country, especially when you don't know the language, but he made us feel welcome and comfortable, even as we stumbled over the language barrier.  He joked with us, helped us with our Italian, and even taught us the "right" way to have coffee after dinner (Cappuccino is for mornings!  You want espresso!).  I had a lot of good experiences in Italy, but this one was my favorite and has really stuck with me.  I think hospitality really stands out the most when you feel uncomfortable or vulnerable, and someone is able to make you forget that and feel at home! 
Ms. Valery Snisarenko
Several years ago, I had the pleasure of chaperoning the WHC Tour of France with the culinary and pastry arts students. The entire trip was truly spectacular. I got to visit places, farms, restaurants, and regions that I would never have known about if I was traveling on my own. The hospitality we received during the entire trip was outstanding, however one moment stands out in my memory. We went to La Cremaiilere for an evening of traditional French cuisine in the town of Auxey-Duress. During dinner, the proprietor, Michael Prunier, started singing "Bon Bourguignon" and soon enough, everyone joined in – including Chef Esther McManus, who was a fellow chaperone. We raised our napkins in the air, waved them around and cheered them on as they performed a cheerful duet. It was an exciting moment of solidarity, camaraderie, and true hospitality. 
Mrs. Roseanne Carmolingo
My most impressive moment of hospitality has to be Commanders Palace in New Orleans. It was amazing! The table had a blue table runner to represent that it was a VIP table and the service was exceptional. I really like royalty!
Mrs. Azure Elentrio
My most impressive moment of hospitality is when I went on my honeymoon to Punta Cana, in the Dominican Republic. The staff at the resort we were staying at thought about every little detail. We never had to ask for anything! Our concierge and all the staff checked on us all day long, even if we were on the beach or walking around the property. 
There you have it, folks! Hope you enjoyed hearing from our chefs, faculty, and staff about their favorite moments of hospitality. Have a favorite memory to share with us? We'd love to hear from you! Just email us and let us know – you may be featured in an upcoming newsletter, blog post, or social media post.
---