WHC Faculty Tell Us About Their Most Memorable Food Moment
As you can imagine, working at a Culinary and Hospitality College has many perks. From the smell of buttery croissants that weaves it's way up to my office (the Pastry Shop is right below) to the daily changing lunch menu where I can taste expertly crafted dishes from around the world in just one meal. I've had my share of mind-blowing food moments without ever leaving the walls of Walnut Hill College and Bistro Perrier.
Besides the sweet and savory treats that we have access to throughout the year, luckily, many of our faculty and staff have also had the pleasure of taking part in our gastronomic travels! From France to the Bahamas, to Disney World, to England and beyond, as lovers of food and hospitality, we're always searching for the most memorable food moment.
So, we present to you the most memorable food moments as told by our Chefs, Faculty, and Staff…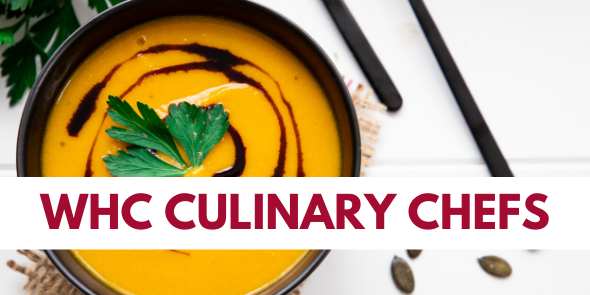 Chef Chris Ferretti
When I was a culinary student, we sponsored a dinner to honor Alain Ducasse.  During a break in the courses, the dean of my school, Alain Sahallic, came and told me that I had to meet someone in the dining room.   I thought he meant my parents, who were invited.   I was escorted to the table where my parents were dining.  They were also dining with Alain Ducasse, who pulled out a copy of his book "Flavors of France,"  which he had autographed and handed to me.  My parents had purchased the book which was hard to get in New York at the time, and asked Chef Ducasse to sign it for me. Chef Ducasse asked Dean Sahallic to bring from the kitchen so he to hand me the book personally.  
Chef Todd Braley
One time, while I was working at The Ritz-Carlton there was a meeting of Democratic Senators. The whole hotel was swarming with security and Capital Police, a version of the secret service. I was gathering my normal mise en place, passing armed personnel going in and out of the walk-in in the banquet kitchens. When I came upstairs to the restaurant and walked to my station, I saw Ted Kennedy sitting at the bar by himself having a scotch. The restaurant wasn't even open. I continued with my prep, direct sight of him at that point was obscured by a structural column. An aide came to retrieve him and as he passed me, I was peeling shrimp.  He stopped and asked "are those gulf shrimp?" to which I replied, "yes Senator, they are from the Gulf of Cape Cod". Knowing, of course, that his family had a deep connection with the area. He laughed and pointing to me said, "this man's a politician, where are you from son?"
I told him about my parents retiring to the Cape and said it was such an honor to meet him. The whole time….I never stopped peeling the shrimp! THAT is what this business and organizations like The Ritz-Carton teach us. It doesn't matter if it's my mom or the Dali Lama – you treat people with grace and hospitality and you do your 'grudge' work efficiently regardless of the circumstances so that you can provide a memorable hospitality experience for the guest.
Chef Jackie Lovecchico
A small Korean BBQ joint in San Francisco with great friends.
Chef Gerald Goard
My most memorable food experience was at Chez Panisse, Alice Water's restaurant in Berkeley, California. From start to finish the food and service were absolutely excellent.
Chef Greg Slonaker
Dinner at Gordon Ramsay's in London several years ago on the Tour of England with Walnut Hill College bachelor students.
Chef Jose Adorno
Kneading dough with my Father at 3 years old.
Chef Eric Paraskevas
My family had the chance to visit the picturesque Azores Islands in Portugal. We spent two glorious weeks in Portugal with about 5 days on the Azores Islands. On our last day, we splurged and had a guide take us around. We drove up into the mountains high enough to be kissed by clouds. The guide then took us to an area called Furnas, which is home to a lot of geothermal activity, full of iron-rich water, geysers, and most importantly for our purposes, giant puddles of boiling water that constantly bubble and create clouds of steam in the air above. Once there he showed us the hot springs where the locals actually cooked Portugal's famous dish Cozido, in the ground. How insanely cool that was! We learned that everyone in the village of Furnas, from the restaurateurs to the home cooks, was allocated a space to dig a hole and bury their pot. The village had turned this spot into a bit of a tourist attraction, there were even vendors selling fresh corn on the cob cooked moments before in the hot springs, allowing one to get a hot delicious bite while looking into the awesome raw power of the a volcano created hot spring. Biting into succulent juicy fresh corn on the cob, having the kernels explode with their soft buttery flavor hiding an intense sweetness. What an experience! After seeing this we learned that our tour guide had arranged for us to eat in his family's restaurant and sample the famous "Cozido." We all gathered in the small restaurant in the center of the Furnas village and they brought out the pot to allow us to see how it cooks, how it is layered inside the pots. There were sausages, pork ribs, chicken, potatoes, carrots, and cabbage. This experience is forever ingrained in me because of the hospitality and warmth everyone showed us, they treated us as if we were long lost family members that they had been searching for.
Chef Christina Pirello
My first pizza in Naples, Italy.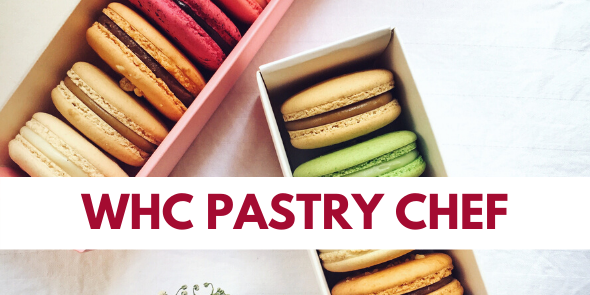 Chef Kate Honeyman
One of my most memorable meals was on a trip to France with the school. We were pulling up to the town of Auxerre, which is perched on a hill and across a river. The picturesque nature of the town was an ideal backdrop for one of my most favorite meals. As we walked with the students to the neighborhood shops and chocolatiers, we knew that lunch was nearing and that it would be worth the wait. I had heard many tales of the wonderful "Quiche Lady" is Auxerre. I believe it was called "Le Petite Monde d'Edith" meaning "The Little World of Edith." A wonderfully charming small restaurant that was run by a husband and wife team. The atmosphere was chic and comfortable and just what I had envisioned. We were served with smiles, enjoyed the most delightful meal that was simple and simply perfect! I have had many meals that may have been seen as higher quality, but with such great company, even the simple becomes extraordinary.   
Chef Marie Stecher
Back when I was a student at The Restaurant School and during my trip to France, I had the most memorable food experience. I don't remember the name of the restaurant, but it was the last night of our trip. The restaurant served wine from a Chablis winery that we visited that week and cheese from the cheese farm we visited that day. I remember the dessert, a Chocolate pate with a coffee Anglaise that was so rich, so simple, but yet so delicious.  Everyone at the table wanted to lick their dessert plates (it was that good)!
Chef John Gallagher
My mother used to make the most fantastic Sauerbraten. She would marinate/ pickle it for two days and then slow roast it for hours. She would make the most fantastic potato balls and a gravy that would bring tears to your eyes – she used to say that the more wine she drank, the better the gravy was. And she was right! She is 80 years old now and doesn't get to cook anymore, but for me, it still remains as the most memorable food experience.

Chef Derek Andress
Too many to choose just one, but one that is certainly on my Top 5 list is dinner at Jean-George.  It was 2003, and my wife Joy and I went to NYC for a weekend of dining.  We ate dinner at Jean- George, it was amazing of course, but when it came time to order dessert we had to order several things just to see and try.  The one that stood out was a passion fruit pavlova.  It was simple – with baked meringue points that were in the shape of a sunflower with passion fruit curd in the middle and fresh passion fruit on top to complete the sunflower image. The delicate sour flavor and lightly velvety curd was amazing combined with the crispy sweet meringue was perfect.  Not overly complicated just simple, clean, fresh, and light.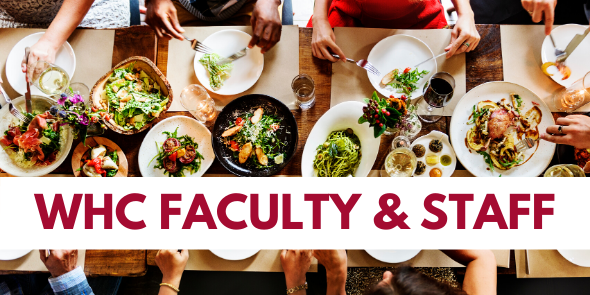 Dr. Joshua Seery
This is easy…while in Orlando with the Student Leaders for the NCSL conference, President Liberatoscioli also found himself in Orlando visiting family and had invited me to attend dinner with him at the world-renowned Victoria & Albert's. I had heard so much about it from Dean Morrow and many management students who had attended, and had never thought I would have the opportunity to dine there! The experience was over the top between the multiple course meal, the plate presentations, the attention to detail of the waiter (s), trying caviar for the first time, and of course the stories from our very own President L. along with learning so much about so many things…this was my most memorable meal.
Professor Akita Brooks
Watching my mother make macaroni and cheese for Christmas.  It's the best!  Cheesy, gooey, and buttery…no crunchiness!
Mr. Philippe Mcartney
Happy Rooster on Samson Street a long while ago. At that time, "Doc" Ulitsky, owned the restaurant and ran it as sort of a "Men's' club". He had strict etiquette rules. At the bar, I ordered a small (one ounce) jar of Beluga caviar. It was placed on a bowl of crushed ice. The serving utensil was a mother-of-pearl spoon. The caviar was served with toast points, grated hard-boiled eggs, capers, and chives. The caviar was accompanied by a small glass of chilled Russian Vodka. I don't want to date myself but I do remember that the cost was $30 (not including the vodka).  Try to get Beluga caviar, these days, at this price, incredible! It was a perfect afternoon. 
Dr. David Morrow
I have been blessed to travel with our graduating Bachelor Degree students for many years as we explore the hospitality offerings of the United Kingdom. One year I was lucky enough to spend a weekend in London between groups of students. I invited my son, Alex, to join me for a couple nights. 
As a part of our STC to England, students visit the famed Restaurant Gordon Ramsay, a 3 Michelin Star restaurant. I have become close with many of the team members at Ramsay's and wanted my son to experience this style of dining, so I made a reservation and we embarked on the experience of the Menu Prestige. 
We were greeted by many staff members as we sat and enjoyed a glass of champagne. As the meal began, Jean-Claude Breton, the Maitre D' of Restaurant Gordon Ramsay's since its inception, visited our table and, as is customary, engaged in friendly banter while explaining the meal and asking about dietary restrictions and adjustments we might want to make to the meal. 
He directed his comment to my son, Alex, 17 at the time. 'Alec,' his thick French accent caused the eloquent change in pronunciation of his name…'Alec, will you be having the meal as prepared by the chef or can we make some changes for you.' I interjected quickly to suggest that he may want something other than the Foie Gras but was promptly interrupted by my son as he said to Monsieur Breton, 'I trust the Chef.'
In more ways than one, this was my finest moment in a dining room. When it came to food, my work was done as a father as I have taught my son that if you trust the chef, he or she will make anything taste great! 
Mr. Jon Sauerwald
Laurel on Passyunk Ave–the Chef's Table in the back courtyard is on of the best-kept secrets in the city.
President Danny Liberatosciloli
About 15 years ago I was traveling in France with our students. The tour was being co-hosted by one of our chefs, Claude Pottier. Chef Pottier was born, raised, and began his successful career in France. As we were making plans for a special lunch while in Paris Chef Pottier had a suggestion; have lunch at his mother's home in Paris. Of course I said YES! I bought Madame Pottier some flowers and wine. She was a charming and gracious lady "of a certain age" as the French say (AKA a senior citizen – I would guess she was in her late 80s). 
She invited me to sit in her living room. She offered me an aperitif and some canapés. I could hear her working hard in her kitchen. I offered to help but she politely declined. I felt so relaxed.
It was time for lunch – "a la table". I took a seat and marveled at the platters of charcuterie. There were at least five different pates and terrines. The garnishes included cornichons, pickled onions and whole grain mustard. It turns out that Madame Pottier's family owns a charcuterie and supplied these specialties.
I ate with abandon. Then, I am surprised by a "fish course". A warmed mousse of scallops with lobster meat. It was like velvet. 
But there is more. Without a doubt the most perfect roast chicken I have ever had. It was presented whole, on a carving board. Crisp skin that crackled as Chef Pottier carved it. The au jus gravy was expert. 
To make this chicken even more incredible she served us a bowl of just-cooked fresh spinach. And then I was taken by complete joy: a bowl filled with chestnuts that were steamed and then warmed, redolent of French butter. The bowl was probably at least two pounds of perfectly peeled chestnuts. I kept apologizing as the ate the chestnuts without stopping.
We then leaned back, satiated by this incredible course. And then – cheese. No surprise we are in France. The cheese was served exactly as it was meant to be; at room temperature with crisp baguettes. The wine continued to flow. I looked up and realized that Madame Pottier was truly keeping up with us. Even though she was a tiny, demure lady she ate and drank wine with the same relentless spirit as we did.
Dessert brought a lovely warm apple tart with a crisp buttery crust and glazed apple slices. Afterward the most fragrant coffee served with cookies and chocolates.
This was, without t a doubt, one of the most memorable experiences.
Mr. Dennis Liberati
Making a giant cake for my dad's 90th Birthday party. For over 30 years, my dad would talk about his favorite "Coconut Cake," which he could not get anywhere to his liking. So for his 90th birthday, I made an 18-inch-wide – 9-inch-high coconut cake that he really loved and enjoyed. While my background was in cooking not baking, I was super proud. And my dad – who was very hard to please- was pleased. 
Mrs. Peggy Liberatoscioli
Steak Diane and Cherries Jubilee in Florida.
Mr. Ed Pilch
Gnocchi with meat sauce at Tre Famiglia Restaurant in Haddonfield, NJ.  Just like Grammie used to make!
Ms. Bethany Amilkavich
A few years ago, my friend and I celebrated our birthdays together at Di Brunos' After Hour at their Italian Market shop.  It was an amazing experience to have the store ourselves with all our friends.  Their staff members who prepared a wonderful array of plates for us, and then allowed us to sample anything we wanted in the store were gracious, easygoing, and fun.  It was unconventional, as far as "meals" go, but it is definitely one that  I won't ever forget
Ms. Valery Snisarenko
Last year, I checked off a box on my bucket list and finally made it to Vietnam. The street-food scene is a bit intimidating at first, but after a few suggestions, we got the hang of where to find the hidden gems. A local guide helped us wander the back alleyways where tourists are rarely seen, and boy was that a treat! My favorite was a dish called the Bo La Lot (thịt bò nướng lá lốt), which is beef wrapped in wild betel leaf. The smell of the betel leaf was unique and something I've never tried before and the combination was truly memorable. The best part of Vietnamese street food is that each vendor specializes in just one dish, a dish that they have perfected over many years and take a lot of pride in serving. I still remember the smells of hot broth in the mornings, fish sauce in the afternoons, and the sizzle of perfectly charred pork in the evenings. I would go back in a heartbeat. 
Mrs. Meghan Bloome
Dinner at Vetri Cucina a few years ago when we had an onion crepe with perfectly caramelized onions inside a crispy-on-the-outside crepe, served with a creamy sauce.
Mrs. Roseanne Carmolingo
The most memorable meal was many many years ago at the Princess Hotel in Acapulco. The restaurant was Chula Vista and we ate Al Fresco. Delicious food and amazing atmosphere. 
Mrs. Azure Elentrio
My most memorable food moment would be as a child I remember my Grandmother making a cake for Easter that looked like a lamb. I just thought she was the coolest Grandma at that moment. For some reason, that moment still stands out 
*******
There you have it, folks! I hope you enjoyed hearing from our chefs, faculty, and staff about their favorite food moments. Have a favorite memory to share with us? We'd love to hear from you! Just email us and let us know – you may be featured in an upcoming newsletter, blog post, or social media post.
---